Certified Digital-First Marketer
RMA's official marketing certification program

Digital Broke Marketing - It's time to fix it.

The digital disruption is paramount and marketers are facing pressure to perform like never before. Marketers must act now, harness the strategic power of what must be done and bring real solutions.
Fact is, "Digital Marketing" isn't to blame. It works - you just have to do it properly.
5 key learnings:
Because of digital, the way in which brands behave must change: away from traditional promotion and towards customer-centric engagement.
We live in what's called the Dialogue Age – a two-way stream of communication between a consumer and a brand with the sole intent to strengthen the relationship (marketing that results in changed behavior: donate more, support more, refer us to a friend, etc.)
Profiling in a digital-first world is very different: it's all about understanding customer-centric motivators (drivers) and learning how to tap into them to really establish a 1-2-1 relationship of trust
Content is the core for real success: shaping messages around the customer-centric profiles in a long-term plan
Using analytics / measurement for insights to keep honing your profiles and content: no different than a real relationship that grows over time as people change. This nets out into a purpose-driven brand that has real market influence.
5 outcomes for today's marketer:
#1
You'll be able to harness the knowledge of how marketing has changed because of digital AND how to bring that thinking into client business.
#2
How to turn that thinking into revenue for your business. Key in the training is not to sell tactics but rather to sell strategy and then, sell the tactics that flow out of the strategy. Not only does this drive massive incremental revenue for an agency, it radically positions your firm as a strategic partner and not a vendor of digital wares.
#3
How to actually get consumers/target audiences to engage with your digital brand efforts. Millions of dollars has been spent showing that despite the fact that digital marketing is the core activity of today's brand efforts, actual engagement with digital brands is faltering. Due to this, the next end-point from the training is to teach what you need to do in terms of a digital customer profile. There are 5 universal human-centric "drivers" that can be tapped into to drive real engagement. Students learn what those are, how to identify them, use them and weave them into digital programs to ensure your work has ROI through real engagement.
#4
The next critical endpoint is then applying strategy and profiles INTO content. You learn how to strategically position digital content so that it's effective, how to map consumers against the 4-quadrent Consumer Awareness:Williness grid and then, what types of content will be required to move a consumer into action. You will also learn how to write an long-term editorial and content plan, how to sell those services and how to drive proper digital-campaign review cycles with your clients to sustain client engagement and fuel on-going agency work.
#5
The last critical endpoint is analytics / insights. In our data-rich world, agencies need to know what to measure and how to measure it. You also need to know that there are different approaches to data: You learn these but also which approach is best, how to bring it into agency operations so that all departments benefit (copy, creative, accounts, etc.). You learn how to weave this into a profit-center approach that you can get paid for but moreover, how to use data to maintain a power position with clients and yield long-term agency-client loyalty.
Curriculum
Course 1: The Fundamentals of Digital Strategy:
The digital reality and digital transformation challenge
The marketing history and the rise of e-everything
How marketing has changed because of digital and what marketers can do about it
Understanding Dialogue age brand engagement and bringing this into your client's / brand businesses
Shaping customer-centric strategies and engaging customers to develop long-term, strategic digital programs
Course 2: Selling Digital programs and not tactics:
Understanding the two key sales approaches and when to use them
Honing the strategic partner approach for long-term programs using the "insight continuum"
The 5 key steps in using an insight-based approach to driving sales and cultural change
Implementing change for phased approaches and delivery in digital
Understanding and using human-centric action maps for program ROI
A walk-through of an actual sales process and customer workshops
Course 3: Digital Customer Profiling:
Why profiling is critical to achieve changed behavior and results
Digital profiling vs. traditional profiling
The 5 core facets every profile needs for digital success
The profiling process and how to develop profiles for optimal results
Course 4: Digital Content for long-term growth:
Content is king
Strategic application for digital content
Digital content for deeper client engagements, leadership and long-term relationships
Application of customer position mapping for client leadership
Content planning and execution
Course 5: Analytics & Insights for maximum value:
What actually is analytics and why analytics are critical for your agency to succeed
The 3 approaches to analytics
The rise of analytics 3.0 and how digital marketing is changing
4 tips for agile analytics and selecting the bet fit for your brand's or agency's efforts
5 steps to building a best analytic practice for your brand or agency
Operationalizing analytics (getting them into your business)
Selling analytics as a service and purpose statements for maximum ROI
Your Instructor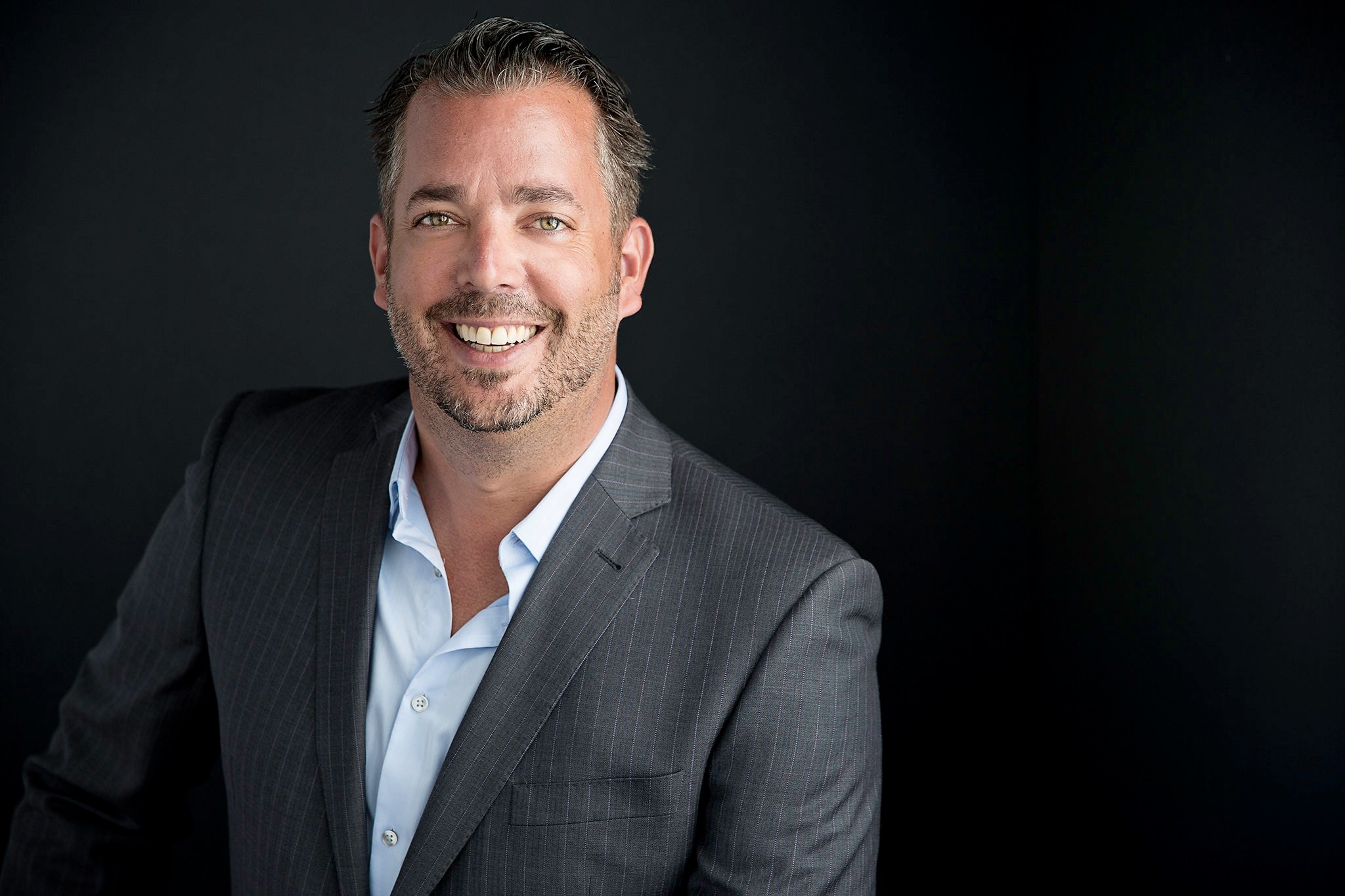 Like you, agency veteran and marketing consultant, Kevin Adema has seen the marketing world radically shift in the past few years; the marketing relationship has eroded to vendor-based agreements, digital confusion is paramount and strategic leadership no longer holds the value it once did.
Is it because of the rampant staffing changes and organizational challenges? Is it about new digital technology? Is it a new atmosphere of brand meant for only the elite few? Or, is there a better and new way to run agencies, handle clients and lead strategic thought?
With international and local agency real-world leadership experience ranging from Fortune 100 corporations down to small boutique clientele, Kevin's consults bring an optimistic and fresh outlook for agencies ready to embrace change. His listen-first philosophy transcends his consulting engagements but also his international award-winning, results-driven, outcomes in brand-based marketing.
Never resting on status-quo, Kevin consulting efforts provide tailored solutions to firms and organizations able to itemize strategic imperatives and deploy hyper-specific action plans realizing meaningful change. Kevin appreciates courage and shares his own leadership experience noting that marketing leadership is only realized when organizations embrace vision in every position. Moreover, Kevin believes that marketing professionals are the key vocation to usher in the required strategic, digital change in business today.
Coupling his marketing consulting experience with University lecturing and, not-for-profit board experience, Kevin's fusion of real-life stories and deep trench experience connect with broad agency audiences at an intimate, intense and specific level; Kevin continues to serve organizations globally working with the best and brightest in marketing and brand leadership.
His successes include: GlaxoSmithKline, Merck Global, Nestle-Purina, Bayer, World Vision, Medtronic Diabetes, DHL and numerous other corporations in the Consumer, Business-to-Business, Healthcare and Government sectors.
Kevin is academically accredited with University degrees focused in Business, Marketing and Behavioral Human Psychology. Kevin also holds a post-secondary degree in Marketing and Advertising.
Recent articles and blogs from Kevin can be found at his website: emissaryinsights.com

Course Curriculum
First Section
Available in days
days after you enroll
Frequently Asked Questions
When does the course start and finish?
The course starts now and never ends! It is a completely self-paced online course - you decide when you start and when you finish.
How long do I have access to the course?
How does lifetime access sound? After enrolling, you have unlimited access to this course for as long as you like - across any and all devices you own.
What if I am unhappy with the course?
We would never want you to be unhappy! If you are unsatisfied with your purchase, contact us in the first 30 days and we will give you a full refund.